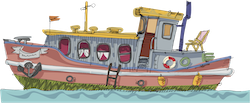 Blog Reviews
Reviews of may more blogs for your enjoyment and information.
Book Reviews
A selection of books with short reviews that you may enjoy and learn from reading.
Calendars
Organise and keep track of what you have done while cruising with these free waterways calendars.
Much More
- lots more from new inspiration and your ideas.