Welcome Fellow Cruisers
WaterWays Tourist Advisor - a site to help us and you enjoy cruising.
When we started cruising our converted katwijker,
Catharina Elisabeth,
in 2014, one of the most challenging aspects was the vast choice of sources of information. One particular challenge was planning a route to cruise that would allow us to make the most of the touring opportunities that the waterways present us.
This website grew out of how we began to use the rich resource provided by the fellow cruisers who write and illustrate detailed blogs of their travels and experiences.
This remains a private project of Ian and Lisette, which will be used to help us maximise our enjoyment of our limited opportunity to wend along the waterways - but we hope it may help you too.
Some of our Brilliant Bloggers
These are a few of the well-travelled, creative and hard working folks whose contributions underpin this website.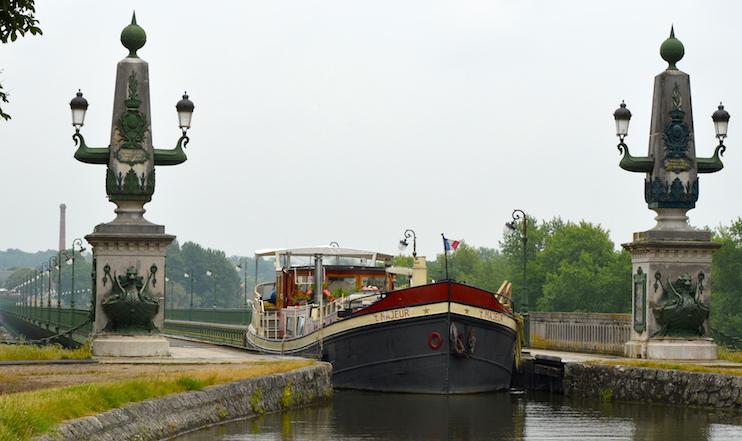 Rebecca and Michel
't Majeur
Rebecca & Michel took to barging in 2007, fulfilling their dream about living on a boat. They loved it ever since. Michel does most of the barging and maintenance of the boat, whilst Rebecca does the ropes and amongst others keeps track of their movements, publishing an irregular blog on their travels and publishing an album with beautiful pictures on a yearly base. The blog has followers all over the world, on the continent and - astonishingly - also in places like America and Pakistan, who'd have thought!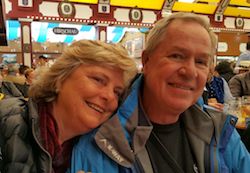 Lynn was brought up in a yachtie home with an avid sailor Dad and an even more boat-crazy brother. Shaun has always been a water-baby, be it on the water, in the water or under the water. Our first experience of the European waterways was a Le Boat hire boat trip on the Saone in 2012 which we so enjoyed that we did another trip the following year, this time for two weeks on the Garonne. The bug had well and truly bitten and in 2014 we purchased 'Elle' and are loving the adventure!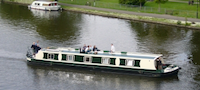 Charles and Pam started their waterways travels on their custom built 'widebeam' on the River Thames in 2009 and after travelling through the English network of rivers and broad canals transported 'Xenia' to Belgium in 2014 to begin their voyage down through France to Carcassonne and beyond.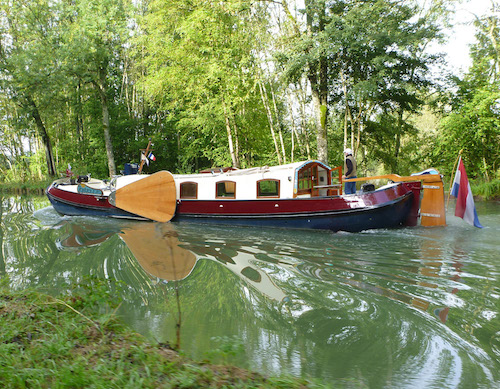 Though he became fascinated with the European canals when posted to France with NATO in 1966, it wasn't until 1984 that Michael began exploring them by boat. He wandered in a fourteen-metre Dutch cruiser, Lady Jane for years, and since 2012, he has explored in his 1908 skûtsje, Zonder Zorg, from which he has written and published three books on the European inland waterways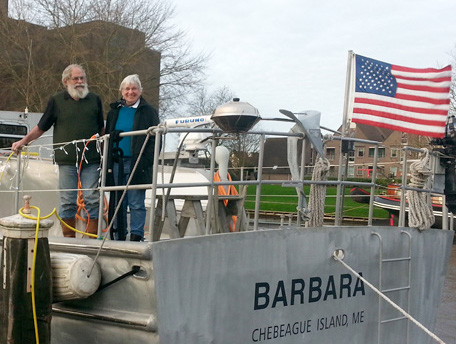 Michael and Barbara
Barbara
I have spent my life in and around boats, even during periods when I was not involved with them professionally.